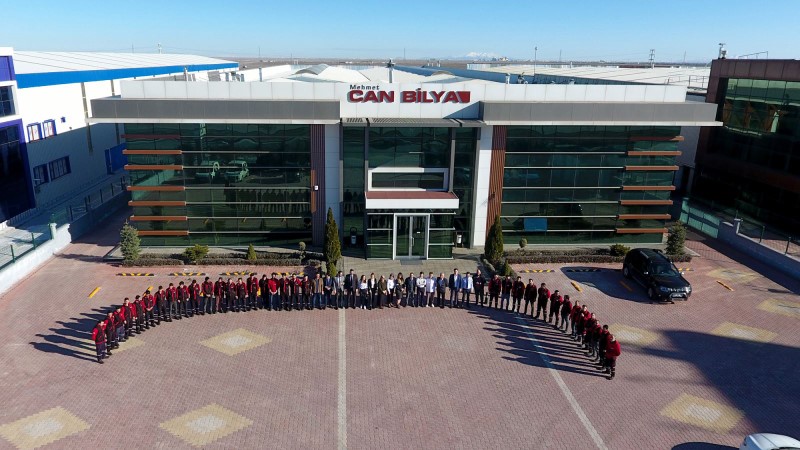 Mehmet Can Bilya San. Tic. Ltd. Şti., Which started its business life in 1959 with the sale of bearings and Industrial equipments, While continuing its business life as a family company where the 3rd generation is at work today, at the same time started production in the heavy vehicle brake equipment sector with the CANBRAKE brand in 2016.

By observing the shortcomings in the sector, it provides its product range and diversity in this technological production facility established on a total area of 10,500 m², 7,500 m² of which is closed.

Continuing to gain the appreciation of its customers by providing quality and economical products, CANBRAKE has always started to mention one's name frequently for itself in the world market, while continuing with its quality and customer satisfaction policy in production.

Producing brake equipment such as Brake Shoe, S-Cam Shaft, Brake Table and ABS Sensor Gear for Trucks and Trailers, CANBRAKE carries out R&D studies for new product types and looks forward to bringing these products to its customers as soon as possible.

With the trainings and social programs carried out within our company, studies are carried out to increase the professionalism of the employees, to specialize in their fields and to continue development.

Providing services to its customers with more than 1000 product types, CANBRAKE is respected in global organizations as the pioneer of innovative applications besides keeping up with the rapidly changing structure of the sector; It carries out R&D studies. " With its motto of "Continuity in Quality and Development, CANBRAKE is confidently advancing towards its future targets, and continues its investments for a higher quality product and a wide range of products.